About ConferTel
Based in Carlsbad, CA, ConferTel is a conferencing and webinar technology provider acquired by Civicom in 2012. ConferTel provides a range of event-driven communication solutions, including paid webinars and fully managed webinar services, Section 508-compliant closed-captioned webinars,  audio and web conferencing, large event calls, operator-assisted event calls, and on-demand record/replay services. ConferTel's innovative products and services have helped thousands of clients save costs, get the most audience, generate income, and increase productivity. Offering a consultative approach to assist in developing the right solutions for your specific application and budget.
With ConferTel, you always get the clearest sound, the fastest service, and the most advanced conferencing technology. ConferTel is committed to saving companies money by utilizing audio and video services for sales, training, marketing, and everyday meetings.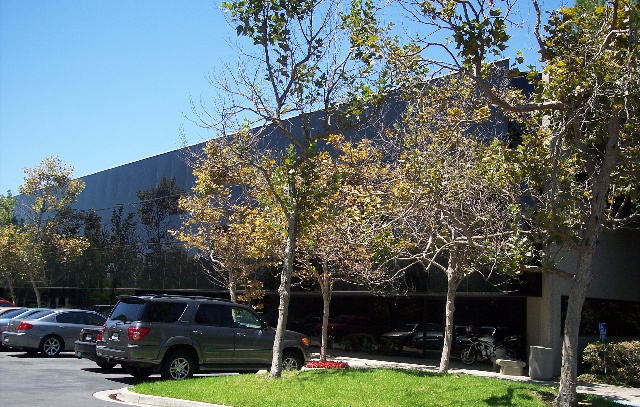 Our message is simple: We guarantee the quality of every call we facilitate. If any conference call that we provide is not to your full satisfaction, we will credit that call to the extent you feel is
appropriate
Few companies are able to consistently deliver outstanding value at high quality standards. ConferTel makes this commitment to you. We know that your conferences are important, and we will do whatever it takes to ensure that those meetings go well…we guarantee it!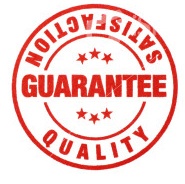 The highest quality on each call
Always-available phone lines
Processing of new account within 60 minutes (during regular business hours)
Billing statement accuracy
Easy to use
No term commitment (we earn your business on every call)
ConferTel is a Civicom Company
Civicom is a group of people working together to create value for others. We try to do it exceptionally well because we believe we're creating something important. Read on.
History
When Civicom was founded in 2000, the company — originally named PlezeCall — cut its teeth on a co-developed next generation SIP/VOIP platform that was the first of its type in the world. Its first service was "Click-to-Call" — you could click a link on a web page or an email to call someone, using regular phones. PlezeCall, with e-z-e in the middle. Get it?
That failed.
But the platform was easily modified for conferencing. So, PlezeCall became an innovator in the new reservationless conferencing industry. We wanted to be the best in the world — partly because we thought the challenge would be fun, but also because we thought that convenience and excellence in communication would be rewarded in the marketplace.
In 2005 the company name was changed to Civicom which better suited for our evolving services and customers.
Civicom soon developed a specialty in serving the Marketing Research industry and began to innovate with new technologies to connect researchers with respondents at a distance. In time that became our largest business.
New serving offerings followed customer needs for transcriptions and data entry. One such request led to the Hey DAN business which now serves sales people around the world by entering notes into CRM systems for them. The Hey DAN value proposition is compelling — we help large companies reduce costs while enabling their sales people to spend more time selling. Hey DAN increases employee satisfaction, dramatically improves institutional memory, and helps sales managers be more effective.
Civicom has acquired or merged with a number of conferencing companies enabling us to serve more customers with more, better services. Most recently, in 2012, Civicom combined with ConferTel, a conferencing company with unique strengths in full service, managed webinars.
Locations
New York
San Diego
Denver
Kansas City
London
Manila
Cebu
Civicom's Values
Sustaining a business for the long haul requires honesty, integrity and mutual respect. We not only try to live up to these standards, our managers recite a brief pledge to these principles and "doing the right thing," twice a month. These principles include commitments to:
Customer service excellence
Mutual respect
Personal and intellectual integrity
A sense of urgency, innovation and constant improvement
A positive and hopeful attitude
Enjoying the challenges and hard work of growing a profitable business in a competitive context
No bureaucracy, no politics, no egos, no surprises, no high school drama, no tolerance
Giving back in a meaningful way
We believe that doing our best as a team to live up to these principles will lead to solid, long term financial returns and therefore will enable us to provide secure employment to those who commit to them.
Buy Forward
In 2000, well before the "Corporate Social Responsibility" trend emerged, the founders of Civicom committed the new company to giving 5-10% of profits to worthy causes. They wanted to combine the pursuit of business success with helping people. By making it explicit and permanent, they embedded the principle into the DNA of the company.
This is not just "CSR." A commitment of 5-10% goes well beyond the usual token corporate contribution. More importantly, it wasn't designed to be a marketing ploy; it's more about who we are than something we're doing — a part of the root structure of the tree we wanted to grow, not a grafted-in branch.
Our goal is to supplement corporate donations with matched employee donations to reach the gold standard of 10% of profits. This specific instance of "Buy Forward" is rooted in the age-old principle of a "tithe", or tenth. It applies an idea historically embraced by individuals, to a company.
Over time we discovered other "Buy Forward" companies and came to believe that as a unified concept these companies have set forth a model that could powerfully engage corporations in helping make the world a better place in more significant and authentic ways. This idea is not without controversy. Read more here www.buyforward.org
Most of Civicom's donations go to Feathers Project. Feathers uses technology to connect distant people to allow 100% direct charity to happen. Corporate volunteer stewards help in vetting Feathers' beneficiaries, and in ensuring integrity in the process.