The Ultimate Guide to Webinar Management
In this modern era where technology is prominent, webinars are a great way to share insights and knowledge. However, today webinars are no longer just webinars. It's no surprise that more and more people — business professionals, educators, students, artists, speakers,, and more — are using them to educate, inspire, gain exposure, sell, learn, generate leads, and even earn a profit. In fact, you can do it, too. You can produce webinars that can be useful to your company, organization, or profession.
In this eGuide, we will walk you through all aspects of hosting webinars, its advantages, the important things to consider, must-have features of a webinar service, and all the things you need to do in order to successfully manage your own webinar event.
Simply put, webinars are web-based seminars. These are seminars that make use of the internet and various software, unlike in-person seminars that make use of the traditional venue and equipment. Webinars are convenient, cost-effective and interactive. 
There are different types of webinars that can be utilized depending on the hosts, the topics, the purpose and the target audience. Webinars can be used for interviews, workshops, product demonstrations, continuing education (CE), panel discussions, finance and company reporting, team meetings, and even webinars that run as a Q&A session from start to finish. Whatever the webinar might be, it all comes down to proper webinar management to make sure it is a success.  
There are many managed webinar services available to provide a complete solution for your webinar. From registration, payment processing, to surveys and certificates — these can now be handled seamlessly by webinar service providers, and as a result, webinars run smoothly and efficiently.  
Advantages of Hosting Webinars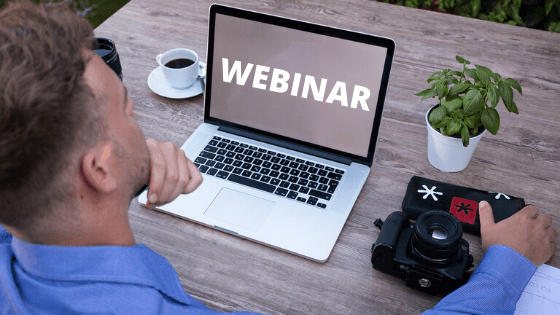 Webinars are an incredible tool with a lot of advantages. This is the reason why people and companies from various industries and professions constantly produce webinars. In 2017, the Software & Technology industry produced 26% of the webinars. They were followed by the Financial Service sector at 12%, and Consulting at 11%. Other industries that make use of webinars include Education, Healthcare, Government, Marketing, Real Estate, and Travel & Tourism. It's clear that these industries are benefiting from the advantages of hosting webinars. Here are some of these advantages:
Webinars are convenient.
First and foremost, webinars are convenient. Imagine attending and participating in a seminar in the comfort of your own home, or delivering a speech or a presentation from your hotel room or home office.
Webinars save time, effort, and money.
Setting up a webinar is far less complicated and costly than arranging an in-person seminar. With webinars, you or the participants don't need to travel to attend, or spend on clothes, hotel rooms, rental car, and food.
Webinars can be recorded. 
A lot of webinar platforms allow you to record your live webinar and offer on-demand viewing. With on-demand viewing, your original attendees can replay it 24/7, non-attendees can now watch at their convenience, while new people can sign up to watch it in their free time. A recording is also necessary in order to get it transcribed. 
Webinars boost exposure and generate leads.
In a 2017 study, 73% of B2B marketers and sales leaders claim that a webinar is the best way to generate high-quality leads. This is because when you share quality content on your webinars, you're letting your attendees know more about you or your company, your products, and services. This creates leads for your business.
Webinars create relationships.
Conducting webinars allows you to create relationships with the right people. When a customer or prospect register for your webinar, they have raised their hand as a person that wants to know more about what you are offering. Webinars are a great way to turn cold leads into hot leads and ultimately customers.
Webinars can be repurposed.
After the live event, your webinar can still be quite useful. Think blog posts, social media posts, video chat support, eBooks, and more. Repurposing your webinar content into new forms of media is a great way to engage with your audience and gain more exposure.
Webinars can create extra income.
Doing webinars is also a great way to create extra income. You can do this by opting to produce a paid webinar rather than a free webinar. With a paid webinar, you can ask for a registration fee in exchange for the quality and exclusive content you will be sharing in your live event.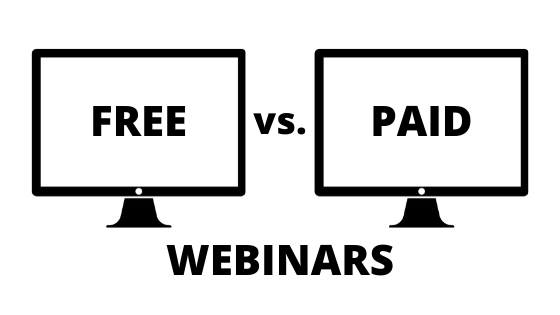 As mentioned above, webinars can either be free or paid. You can produce webinars that are free for all, or you can produce fee-based webinars. Which one is right for you?
Without a doubt, free webinars get a lot of attention. People like getting things for free and so, your webinar being a free event will be a driving factor for getting more registrations. 
Opting for paid webinars is good if you're conducting workshops, CE webinars and training sessions.
There are numerous reasons why you would want to charge for your webinar. Not only are paid webinars lucrative, they can also prove quite beneficial to you or your company. Aside from the fact that they can boost your exposure and generate higher quality leads for your business, they can also help to establish you as an authority and expert in your field. If you choose to charge for your webinar make sure that you offer a good value for the attendee fee.
Things to Consider When Conducting a Webinar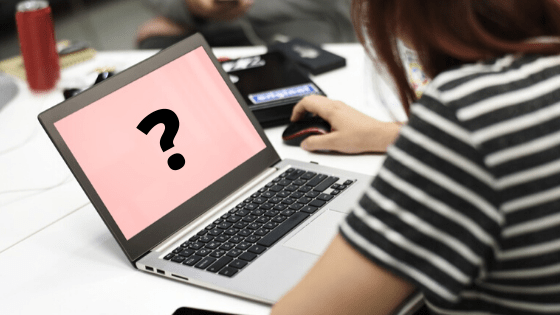 Should I have an operator?
Having an operator assist your webinar is a good choice, especially if you are new to webinars. Professional operators can walk you through the webinar platform beforehand, create the online registration form, provide speaker introductions, be an aid in the live Q&A session, and offer additional support throughout the session.
What day should I host my webinar?
Best practices are to hold your webinar on a Tuesday, Wednesday or Thursday. Studies show that 28% of the initial registrants attended a webinar scheduled on Thursday, 27% of them attended on Wednesday, and 24% of them attended on Tuesday. Only 3% attended on weekends which can infer that people are too busy on weekends. Of course, your target audience will determine the best date/time to hold your webinar. This is where a managed webinar service provider will be able to assist with some of these decisions.
Should I put closed captions on my webinar?
Captioning your webinars broadens your audience and can give the hard-of-hearing and deaf a chance to attend your webinar. Making your webinar inclusive and accessible to all kinds of audiences can give you a chance to widen your reach and establish you as a reliable thought leader. Closed captions are a must if you wish to remain Section 508 compliant.
Should I invite a guest speaker?
A guest speaker might be able to share more insights,  help you form your presentation, and attract more audience for your webinar. 
How long should my webinar last?
Your webinar shouldn't be too short as participants may feel like they didn't get enough depth in your topic, but it shouldn't be too long either as the participants might lose their focus. According to a study, 41% of attendees prefer 30 minute webinars and 44% of attendees prefer those that last around 45 minutes.
Should I provide an option for replay?
If your webinar is available for replay, then it can add to the factors why people will sign up for your event. In fact, a 2017 study stated that 84% of B2B consumers opt for replays. It can also be a part of your paid webinar strategy as you can offer the replay as gated content; people will only be able to access behind a form or a paywall. This on-demand webinar will be able to generate you more leads even after the live event.
Should I limit the replay?
You can do both. If you limit your webinar replay after a certain period of time or a certain number of replays, you're creating urgency, therefore, encouraging more participants to come and watch it. If you don't limit it, people will still be able to access your webinar months and even years after it first went live. 
Should I get my webinar transcribed?
Getting your webinar transcribed is a great idea. It gives your attendees the option of consuming your webinar in a different format in case time is not on their side. It also accommodates participants who want to have written data of your webinar for educational or research purposes. Plus, a transcription can help with SEO (search engine optimization), meaning your webinar and website have more chances to show up on the first page of search results if you post the transcription.
Must-have Webinar Service Features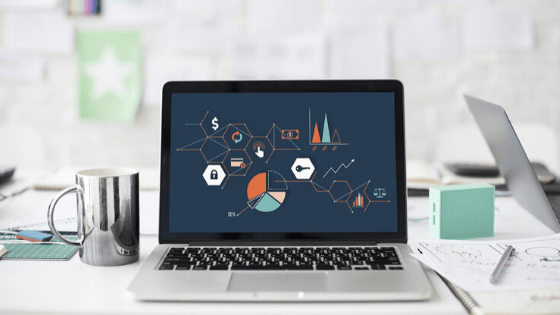 The webinar service you choose will be a significant factor in the success of your event, providing you the necessary features and tools that will help you manage and deliver your webinar. At the same time, these features should also be for the benefit of your participants. Here are the top must-have features a webinar service should provide:
Branded registration page

The branded registration page should support displaying your company logo and/or webinar banner, along with the webinar title, details, and other additional information. The more professional and engaging it is, the more you can attract registrants.

Secure entry codes

Secure entry codes will help ensure that only your participants will be able to join your webinar. Uninvited guests will not be able to tune into your event. 

Secure payment processing

This is an important feature especially if you're opting for paid webinars. Make sure the paid webinar platform you choose has a secure method of processing your participants' payments. 

Breakout rooms

Breakout rooms are helpful when it comes to interactive webinars. This feature lets you divide your audience into different groups to allow them to interact and engage with one another. 

Live chat/Polling/Q&A

Live chat, polling features, and the Q&A usually go together as a feature. A sure way to guarantee participant engagement, these features will let your audience give instant feedback and ask elaborate questions regarding your webinar topic.

Complete presentation features

You need to be able to show your presentation easily, as well as other forms of media and visual aids such as images, videos, and other documents.

Screen sharing

Screen sharing is a valuable feature especially for workshop webinars. This will allow you to share desktop to your participants so they can be able to see your screen in real-time and not just a static PowerPoint.

Certificates

Certificates can be awarded to your participants at the end of the webinar as proof that they attended and completed your event. These are more commonly used in educational and training webinars, webinars for CE credits and workshops.

Surveys

Surveys can help you get feedback on how you discussed your topic, what kinds of content you shared, how you engaged with the audience, what the audience felt, and more. 

Record and replay

A record and replay feature will be a handy tool if you want to archive your webinar. With this, you can also make your webinar available for on-demand viewing which can bring you a new set of audience. 
Webinar Planning & Preparation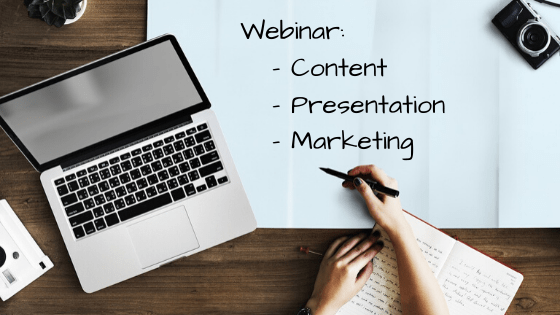 Planning and preparing for a webinar takes a lot of work to ensure it is a success. However, if you follow webinar best practices and align yourself with a webinar management service, you are well on your way to producing a successful event. Here are webinar planning and preparation tips that can help you further:
Choose the right webinar service
The webinar service you will choose will provide the platform, tools, and assistance for your event. Look for the must-have features of the webinar service just as it's mentioned above. See if they fit your budget, and look out for restrictions or limitations that may clash with the webinar you are planning. 
Pick a great topic
Your topic will be the main focus of the webinar and one of the primary factors that will attract the audience. The topic will also be your foundation in creating the script, presentation, and the format of the webinar. Ask your team for suggestions, look at your frequently asked questions, research what topics related to your niche are getting a lot of attention or ask your audience themselves.
Create a pleasing presentation
It's also important to pay attention to your presentation. A dull presentation with no colors or illustrations and with blocks of texts will not captivate the interest of the participants. If you want them to be engaged throughout the session, be sure to develop an eye-catching, visual presentation. Add colors, illustrations, and trim down the text on the slides. Graphs and charts also make an interesting visual. This is why it's truly helpful to use a webinar service that allows the usage of various types of multimedia for your presentation. Make sure your presentation is compatible with the webinar platform otherwise your presentation will have to be modified. 
Check your equipment
You do not want your live event to be compromised by your own equipment, so you better make sure to check your equipment. Is your laptop or computer functioning properly? Do you have a stable internet connection? Is your camera working? Make a checklist of these things and go over all of these things days before the event.
In some cases, a webinar service also conducts tech checks themselves to make sure your webinar goes smoothly. This will be beneficial for you as they're a lot more familiar with the necessary equipment and software. 
Promote your webinar extensively
To make sure your webinar gets all the exposure and interest from potential participants you need to promote your webinar extensively. There are various effective ways of promoting your upcoming webinar. Creating a webinar landing page is one, so is creating a blog post that will help drive your audience to attend your webinar. You can also send out email invites, create an infographic, utilize social media, and more.
It also helps if your chosen webinar service offers a complete webinar marketing service that can promote your webinar for you. This can include email list management, website graphics, recording distribution, and other pre or post-webinar marketing materials. 
Do a dry run
It's wise to do a dry run before the event. With this, you can make sure that the presentation goes smoothly, other speakers know what to do, and that your session is not too short nor too long. It's also a way to double-check your equipment and make sure they're ready to go for the live event. 

Things to Remember After the Webinar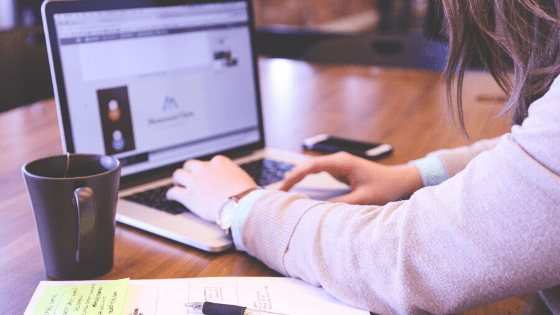 Post-webinar management is just as important as the preparation as they will help you analyze the webinar you just delivered and determine the success. Here are some things to remember after the webinar: 
Surveys

– Send out post-webinar surveys to your attendees. Include questions about the webinar topic, your presentation, their overall experience, and more. If your webinar service already offers surveys at the end of the event, even better. 

Follow-up Email

– Make sure to send a follow-up email with a summary of the event, a simple thank you, and/or additional content. You can also target both attendees and non-attendees for the follow-up email. 

Feedback

– Analyze the feedback from your attendees. Was everything smooth on their end? Did they like the content? Is there any topics they are interested in? All these questions will help you produce better webinars in the future and give you insights as to what the audience would like to see next. 

Repurposing

– By repurposing your webinar and publishing it on a separate page for playback, attendees and new audience have more reasons to visit your website. You can even include supporting materials like transcriptions or the presentations you used in the webinar to add more benefits to the audience.

Results

– Lastly, you have to analyze the results of your webinar. How many people registered? How many people actually attended? Which platform generated the most click-through rate? And how about the polls during the event? These results can help you determine if your webinar was a success, gather the necessary data, and know what to improve. 
Webinars can be a complex affair to manage as there are multiple facets to oversee. You need great content, determination, and confidence to be able to push through a webinar and try to adapt it into your strategy. Keep all these things in mind so you can manage and conduct a successful webinar time after time.