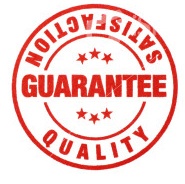 Guaranteed cost savings*
The highest quality on each call
Always available phone lines
Processing of new accounts within 60 minutes
Billing statement accuracy
Easy to use
No term commitment
Satisfaction guaranteed
Our message is simple: We guarantee the quality of every call we facilitate. If any conference call that we provide is not to your full satisfaction, we will credit that call to the extent you feel is appropriate.
Few companies are able to deliver outstanding value at the lowest price. ConferTel makes that commitment. We know that your phone conferences are important, and we will do whatever it takes to ensure that those meetings go well.
* For comparable service
** If received during regular business hours.