Self Managed Conferencing

Large Event Calls
Annual/Quarterly Meetings
Product Rollouts
Company Announcements
Training Sessions
Press Conferences
Town Halls
Everything an operator can do…and more!
Why pay operator-assisted rates when you can get more features for less. Our Self Managed Conferencing offers you flexibility and personalized assistance at a price that fits your budget. With instant access, there's no more waiting for that 'next available' operator. Take command of your conferences to ensure success.
Self Managed Conferencing is the perfect combination of an operator assisted conference call and an automated toll-free conference. When you need your speakers and VIPs handled with great care, but also have a large audience, this is the ideal service for you! There are also many features available to make sure your phone meeting is perfectly suited to your needs.
Pre/Post-Conference (Green Room)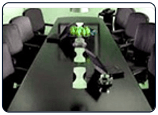 Segregates the presenters from the conference participants. Pre-conference enables last minute confidential coordination and scripting between the presenters and operator. Post-conference allows the presenter team to debrief privately following the call.
Participant Surveys and Polling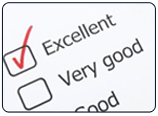 Conduct pre-conference surveys from recorded questions (e.g. "How many listeners are at your location?"). Or take participant polls during or after the presentation. Results are immediately available to the moderator via the Call Hub Pro call monitoring feature as well as the Call Summary email. Results can be shared with participants or remain confidential.
Question & Answer with Priority Queuing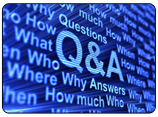 Participants can ask questions by simply pressing a touchtone command and are placed in queue in the order received. The moderator can view all requests, identified by participant name, affiliation, and other data attributes and can elect to take the 'next' question in queue or select another. All callers remain muted except for the active question.
Online Registration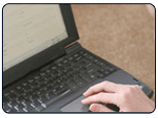 Bearing your company logo and accessible from your web site or email invitation, online registration helps you manage attendee registration quickly and efficiently. Captures user-defined participant data attributes for easy identification with Q&A, polling and attendance reporting.
Dial-Out Service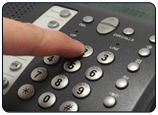 Simultaneous or sequential automated out-dialing from a pre-defined list. Call Hub Pro displays in-process outdials, outdials completed, outstanding or failed. Dial Out can be used for domestic or international participants, and is toll-free to them.
Call Hub Pro Call Monitoring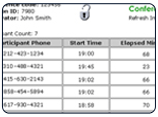 Identify who's on your call with all data that was captured during registration, surveys and polling. Pre conference call monitoring confirms that VIP's are aboard before starting your call. Call Hub Pro call monitoring can also be used to pre-qualify and prioritize the Q & A queue, based on participant identity.
Conference Recording and Replay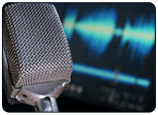 Have your conference calls digitally recorded for immediate playback—24/7. Your call is available to those who missed it live or for those who want to hear important content again. Listeners can pause, rewind and fast forward. You can also download the recording and post it on your web site.
Integrated Web/Video Presentation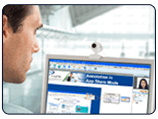 A high impact browser-based presentation tool that visually enhances your conference with PowerPoint and live video. The audience can see the presenter via a live video window embedded in the slideshow. Control of the presentation and video window can be passed among speakers.