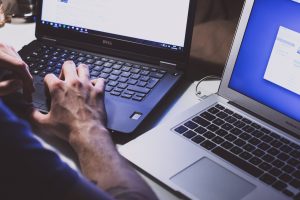 Despite many unfortunate rumors swirling around about webinars and their effectiveness, they are still game-changing for many businesses. Even though some have completely stopped using webinars for their sales and marketing campaigns, a lot of brands still continue to report significant results from this marketing method. The fundamental principles for any webinar include creating captivating content, integrating professional audio-visual design, and compelling viewers to participate in relevant discussions.
The main reason why businesses and experts ask their prospects and customers to pay for their webinars is due to the investment that they put into the creation, improvement, and promotion of these presentations. Wouldn't you feel the need to ask for payment for the time and money that you spent on a project?
However, many businesses find it a challenge to convince viewers to pay for their webinars. Some viewers are more than willing to spend money for certain webinars, while a few opt to just participate in free ones.
So as a viewer, when should you pay for a webinar? To help you out, here are some of the top instances where paying for a webinar is a reasonable move for educating and entertaining yourself:
Top 3 Situations Where It's Reasonable for Viewers to Pay for a Webinar
1. Webinars for Consulting Services
Hiring a consultant for your business can be a costly commitment. Since you're hoping to work with a seasoned professional who understands the ups and downs of success, the upfront payment will be very steep. When you consider the possibility that you'll need to pay for their time as well, this price can even go up substantially. Instead of undergoing that cost, paying for a webinar seems like a better option. Most consulting webinars usually last for a period of 6 to 8 weeks where they provide in-depth weekly courses in specific niches. In addition, they offer Q&A segments which are vital as you will most likely have to evaluate your business yourself after the webinar. Regardless, the option is significantly cheaper than hiring a professional consultant and as long as you do your best to learn all of the insights that are presented, you can probably come out of it with a pretty sound business plan to move you forward.
However, you need to be careful before paying for a particular webinar. Perform a background check to validate the relevant niche expertise and industry knowledge of the consultant. Make sure he or she is worthy of your time and money. There's no use paying for someone who doesn't know what they're talking about.
2. Webinars for Make Money Online (MMO) Guidance
Many viewers usually opt to pay for webinars that teach them the ins and outs of making money online or the current strategies and tactics on how to profit from the latest trends on the Web. When you want to start an e-commerce platform, you may have to improve certain aspects of your website or optimize your sales and marketing campaigns for online business before you can succeed. More often than not, signing up for a paid webinar is usually a much better option than trying to learn these things on your own. After all, there are lots of misinformed materials out there today and these could make you waste a lot of your valuable time and money, especially if you don't have significant expertise in relevant subject areas. And if it's not that, it's easy to be overwhelmed just by the sheer amount of material out there. For strategies and tactics like the ones being mentioned, there is rarely ever one school of thought or method for learning properly. But many instructors and content out there market themselves as the best or only way to learn. How is an average consumer supposed to choose? At least with paid webinars, the content is already laid out in front of you; all you have to do is grasp it.  And if you do your research properly and do thorough background checks on the presenters, you can be guaranteed that the content is superb as well. 
3. Webinars for Technical Training Sessions
Viewers who want to gain technical knowledge and skills can opt for premium webinars where expert tutors can give them a hands-on learning experience. For example, if you want to learn a certain software programming language, then a webinar with a skilled teacher who has significant expertise in your desired language can be an ideal option for you.
Remember, you should first check the modular sections of the webinar training course in order to determine if it is indeed exactly what you want to go through. Additionally, don't forget to check on the relevant educational background and teaching experience of the tutor who'll be guiding you through the webinar. This way, you'll be able to ensure that his or her teaching style, credentials, and the modular sections integrated into the technical training sessions can provide you with the learning experience that's most suitable for you.
As for webinar producers, keep in mind that many viewers like free stuff. Unless they have no option, they mostly go for free webinars. However, also remember that free webinars are excellent methods of product promotion for small businesses. When you're just starting your business and don't yet have a significant customer base, then free webinars can help you build your brand across your ideal markets. In essence, there is a webinar possibility out there for every producer and every consumer.