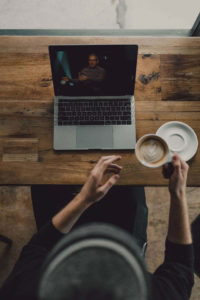 Webinars have become an important marketing strategy for marketers to demonstrate their product or service in a more convenient and cost-effective manner. However, handling a webinar can be challenging, especially if you're inexperienced. There are a lot of factors to take note of in order to ensure a successful and effective webinar. For example, gaining a huge number of participants isn't enough, making sure that your audience will stay for the entirety of the presentation is important as well. In order to achieve this, engaging with your audience effectively is an absolute must.
Anyone can hold a webinar as long as they have the right software or webinar service. But knowing how to present it effectively is an entirely different obstacle altogether. There are certain dos and don'ts that you need to look out for in order to be successful with your webinar engagement. It's a hassle to keep in mind, but following them will help give you an edge against the competition as well as increase the audience count for your future webinars. What are these dos and don'ts for a successful webinar presentation? Keep reading to find out.
The Do's and Don'ts of a Webinar Presentation
Starting a Webinar
Don't – Make your audience wait.
Do – Start on time.
Most of the negative reactions during a webinar can be avoided by prioritizing the audience's needs rather than the host's. One way to do this is by starting the webinar on time to ensure that the time is not wasted for everyone involved. It simply wouldn't do to have everyone show up promptly only to find out that the star of the show is still on their way. After all, the audience is there to listen and learn from the advertised speakers. If the webinar ends up being rushed due to a late start, it's likely that the attendees will not be able to make the most out of the experience.
Webinar Content
Don't – Deliver a sales pitch.
Do – Deliver informational content.
In some cases, webinars are used to deliver a sales pitch as opposed to what was advertised on their registration page. Instead of delivering informational content, they opt for purely advertising their product or service. This is the wrong way to go if you're aiming for a successful webinar that both you and your audience can benefit from. Make sure to deliver the content that you promised them. You're aiming to build lifelong customers after all, not just make sales. Give them the information they need and let them make an enlightened purchase all on their own. If they feel that they had a choice in choosing to support your business, they're more likely to come back to show their support again.
Audience Engagement
Don't – Drone on and on.
Do – Encourage your audience to participate.
Although using bullet points in your slides is a good way to deliver the key points in your presentation, it can have the opposite effect if you merely read them one by one and drone on and on about the topic without even asking for feedback or input from your audience. Remember to ask yourself, are you encouraging your audience to actually participate and actively think about the material?
For a webinar to be more effective, it's important for your participants to feel more engaged as this will increase the chances of them attending more of your webinars in the future. To do so, you can ask questions or ask for their input from time to time.
Don't – Speak to a nameless crowd.
Do – Address your audience by name.
Another way to promote audience engagement and increase interaction is by calling participants by name or including them in examples of your presentation. This also makes the webinar more personal and relatable for the audience. If you don't know an audience member's name, be sure to ask. In most cases, you'll probably already have the information from the registration sheet, but when in doubt, it's better to inquire than to assume. Getting a person's name right does wonders psychologically and makes them feel like you are truly listening and looking out for them.
Webinar Presentation
Don't – Present with a monotone tone.
Do – Radiate interest in the subject matter.
Prevent your audience from losing interest and increase the impact you give by varying the volume of your voice. You can emphasize your key points as well as mirror emotions by speaking louder or softer. As your voice gets more energetic, the more it will seem that you're interested in the topic you're presenting. As a result, this will help capture the interest of your audience as well. Just be sure to not lose speech clarity while you're doing this. A healthy balance of both would probably have the best effect on audience satisfaction. As a tip, try to always direct your voice forward regardless of the volume you place behind it. It helps with proper projection and avoids any tension when enunciating difficult syllables and phrases.
Don't – Lose the audience's attention.
Do – Use presentation tricks to recapture the audience's attention.
Keeping your audience engaged for an hour or so is not an easy feat. In order to prevent their attention from going elsewhere, you have to figure out a way to keep them entertained. A way to do this is through the use of visuals such as images, videos, and graphics. Experiment with different kinds of arrangements and choose what would suit your presentation best.
The moment people show up in your webinar, your goal is to establish credibility. Think hard about what you can do to achieve that.