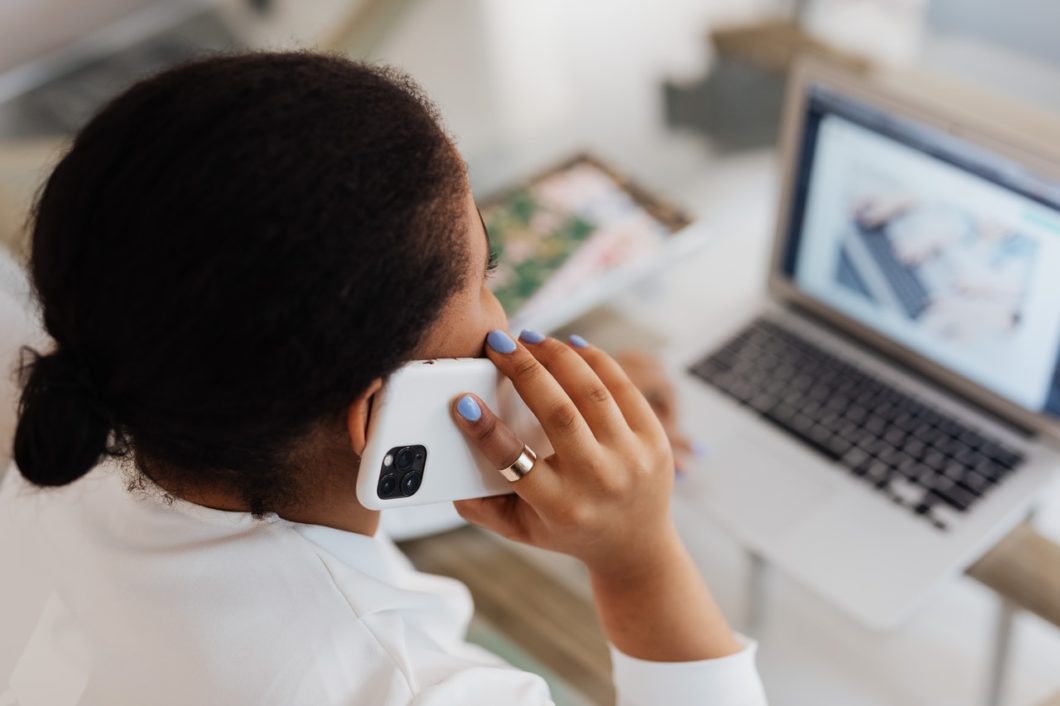 Remote and hybrid setups have now made conference calls an essential part of day-to-day routines in workplaces. Where we once converged in conference rooms to hold meetings, we now pick up our phones or go on the Internet to communicate with teams. Fortunately, you can hold conference calls on your iPhone without a hassle. If you want to go on a quick meeting with your team, to communicate a few last-minute instructions, or to check in with them in the mornings for daily tasks, you can easily do so with just a few clicks.
Here's how you can hold conference calls on your iPhone:
Starting a Conference Call on iPhone
It starts with a regular phone call, so open up your Contacts or Dialler. 
Dial the first person and wait for the call to connect.

Once on the call, you can now tap the "add call" + button. This will place the first call on hold.

Dial the second person or choose from your contacts, and wait for the call to connect. 

Once connected, you'll see the calls you currently have. Tap the "merge calls" button to merge the two calls.

You now have a conference call with the two participants. To add additional people, just repeat the steps above. You also need to remember that the participant limit depends on your carrier. If your carrier supports it, you can make a conference call on your iPhone with up to five people.
Give Me A Conference Number To Use At My Convenience

Adding Another Caller
If you're already on a conference call and another person calls you, you also have an option to add them to the ongoing conference. Here's how:
Tap "Hold & Accept." This will place the current call, the conference call, on hold. 

Once the new call connects, tap the "merge call" button once again. 

You will now be connected to the conference call, along with the new participant. 
Removing a Participant
In case you want to remove a participant from your conference call, here's what you need to do:
While on the call, tap the Info button.

Locate the name of the person you want to remove and tap the "End" button next to their name. If you don't see this option, this might be because the current call or your carrier might not support it.
Talk Privately With Someone on the Call
If you need to have a quick one-on-one session with someone on the call, you can simply have a private conversation with them while the others are on hold. Here's how:
Tap the Info button while on the call.

Choose the person you want to have a private conversation with, and tap the "Private" button.

To merge back to the main conference call, simply tap "merge calls" again. Please note once more that some carriers might not support this feature. 
Tips and Tricks on your iPhone Conference Call
Toggle the "Mute" button on or off so you can mute or unmute yourself. This will help you hear the other participants better, as well as keep the line clear for everyone. 

Tap the "Speaker" button to enable the speaker mode. This is significantly helpful when you're in front of your computer and need to multitask. 

Simply return to your home screen, and you'll be free to use other apps. Your call won't end, and you'll be able to navigate through your phone to use your Notes app, check something from your files, photos, and more. 

In case someone calls you while on a conference call, and you don't want to add them as a participant, you can still talk to them privately and without ending the conference. All you need to do is choose the "swap calls" option. This will put the conference call on hold, and you can speak to the incoming caller. 
Pick an alternative conferencing option
While holding conference calls on your iPhone may be quick and easy, it comes with certain limitations. These limitations will make iPhone conference calls unfavorable when it comes to big conference calls, remote company calls and meetings, privacy and security, presentations, and more. You'll need an audio conferencing service that will be able to support the calls you need to make. With a conferencing provider that has all the features and offerings, you will then be able to connect and communicate with members of your team without any barriers.