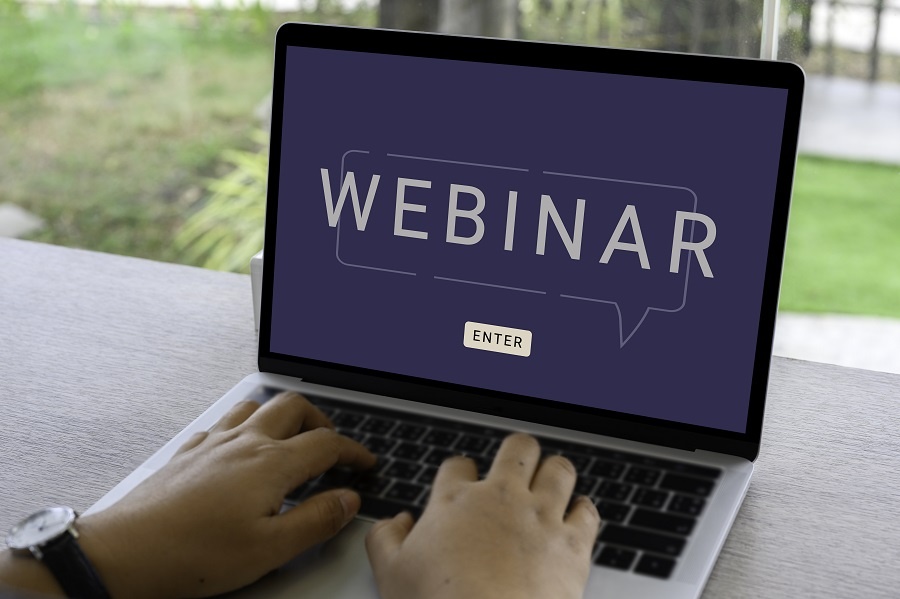 Hosting a webinar is an excellent approach to reach and engage an audience while also promoting your brand. 60% of marketers consider webinars as a key component of their content marketing blueprint. However, the growing popularity of webinars doesn't ensure a large number of sign-ups or high attendance rates. This means that there are plenty of webinars out there competing to grab your target audience's attention. Here are effective ways to increase webinar registration:
How to boost webinar registration?
1. Create a good first impression
First impressions happen once. Because of this, the first word in every headline and paragraph has more influence over response rates. After the content is written, go back and see what impression these words give. Are they powerful enough?
2. Place keywords carefully
Prospects seldom read every line. Instead, rely on the fact they'll be scanning the document. Place keywords and phrases carefully and make them present no matter where their eye might land.
3. Pick optimal days and times
Your webinar schedule can greatly affect your registration. If you want to boost it, you need to make sure the audience can make it to the day and time the webinar has been set. The best days to hold webinars are Wednesdays and Thursdays at 11 a.m. It works well across a variety of time zones and should keep you out of most commutes and work hours.
Give Me A Conference Number To Use At My Convenience
4. Offer an incentive or a reward
An incentive or reward will help add value to your webinar. When the audience sees that you're also offering some sort of gift to attendees (and not just new and significant information), chances are they'll most likely register for your webinar.
Here are some examples of webinar incentives:
certificates
gift cards or coupons
access to exclusive content
a free consulting session
other freebies or merchandise
5. Create a large "Sign Up Today!" button and/or a bold "Register Now" link
Don't assume the participants will know how to sign up. Make it clear and easy. It'll also help if your webinar invite email templates are optimized and designed in a way that will encourage the readers to hit that sign-up button.
6. Send follow up emails more than once
Sending multiple follow-up emails can also help increase webinar registration. Make sure your webinar follow-up email template is on point to drive more open rates and boost your actual webinar registration. You also need to remember to pick optimal days when sending your follow-up emails. According to BloggingX, the highest number of email registrations was on Wednesday with a rate of 23%.
Keep in mind that webinars are a great tool for lead generation in a B2B marketing environment. It's crucial to have an invitation landing/registration page with the key points in the headlines, an eye-pleasing layout with not too much distraction combined with a fool-proof registration process. After a few runs, all the kinks should be working themselves out and the attendees will be signing up time and time again for each invitation.