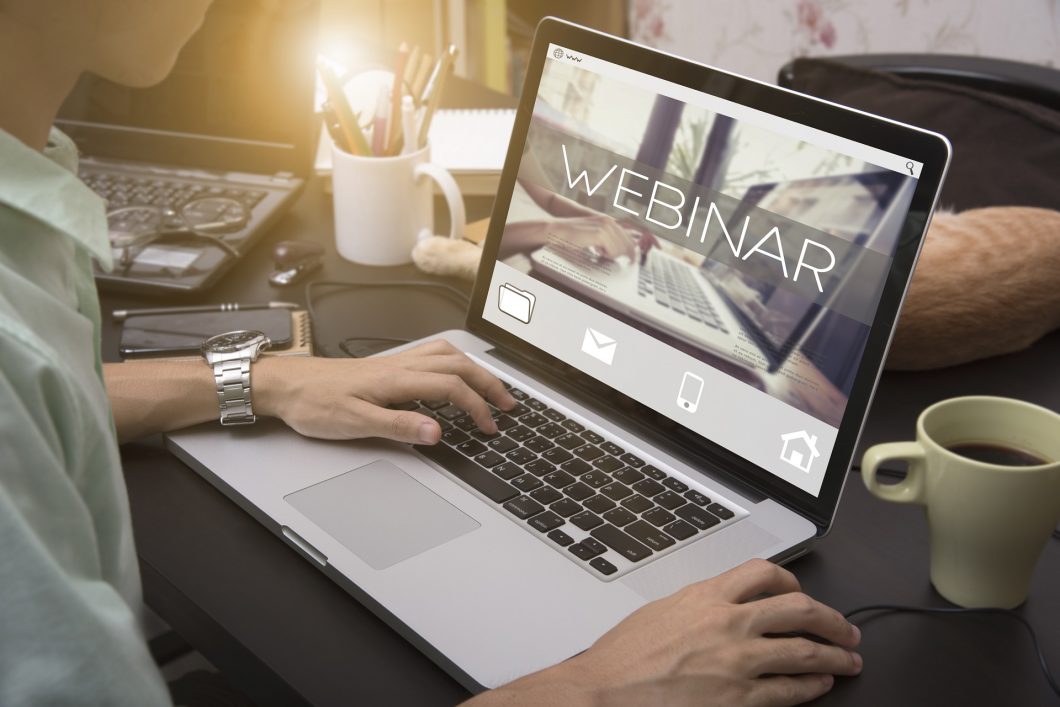 Second only to white papers, webinars are one of the most popular techniques for lead generation in a B2B marketing environment. Accordingly, it is extremely important that the landing/registration page for your invitation is well written and easy for the attendees to sign up and scan through the information.
This heatmap is from an exclusive study MarketingSherpa conducted with real-life business executives. The goal — to determine how you can design webinar registration pages to get better results. The red and yellow areas indicate where the eye travels first, while the green spots are noticed next.
Here are six helpful tactics you may want to share with your web designer and online copywriter to improve registration:
#1. First impressions only happen once.
Because of this, the first word in every headline and paragraph has more influence over response rates. After the content is written, go back and see what impression these words give. Are they powerful enough?
#2. Repeat, repeat, repeat.
This is important for any and all key points, specifically the Webinar topic. Don't count on the prospect reading every line carefully. Instead, rely on the fact they will be scanning the document. Place keywords and phrases carefully and make them present no matter where their eye might land.
#3. Pick optimal days and times
Your webinar schedule can greatly affect your registration. If you want to boost it, you need to make sure the audience can make it to the day and time the webinar has been set. According to webinar statistics, the best day to host a webinar is on a weekday, specifically Wednesdays and Thursdays. BloggingX reports from a source that 27% attended on Wednesday and 28% of registrants attended the webinar on Thursday.
#4. Offer an incentive or a reward. 
An incentive or reward will help add value to your webinar. When the audience sees that you're also offering some sort of gift to attendees (and not just new and significant information), chances are they will most likely register for your webinar.
Here are some examples of a webinar incentive:
certificates
gift cards or coupons
access to exclusive content
a free consulting session
other freebies or merchandise
#5. Create a large "Sign Up Today!" button and/or a bold "Register Now' link.
Don't assume the participants will know how to sign up. Make it clear and easy. It will also help if your webinar invite email templates are optimized and designed in a way that will encourage the readers to hit that sign up button.
#6. Send follow up emails more than once
Sending multiple follow up emails can also help increase webinar registration. Make sure your webinar follow up email template is on point to drive more open rates and boost your actual webinar registration. You also need to remember to pick optimal days when sending your follow up emails. According to BloggingX, the highest number of email registrations was on Wednesday with a rate of 23%.
Keep in mind, Webinars are a great tool for lead generation in a B2B marketing environment.  Because of this, it is crucial to have an invitation landing/registration page with the key points in the headlines, an eye-pleasing layout with not too much distraction combined with a fool-proof registration process.  After a few runs all the kinks should be working themselves out and the attendees will be signing up time and time again for each invitation.