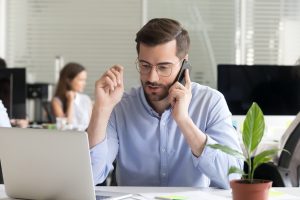 A webinar is a live web-based meeting or conference held via the internet. It is an online event connecting individuals or hosts to viewers from across the globe. Just like any other event, a webinar has a predetermined time and date.
Webinars continue to get more and more attention nowadays because of the convenience it offers to both the hosts and attendees. Webinars make holding meetings viable regardless of the time and its participants' locations. Attendees can even participate in the comfort of their own homes. 
Unlike videos or video presentations, webinars make it possible for the viewers to voice out their opinions, ask questions and get real-time feedback from the presenters. Webinars are usually being utilized for a couple of reasons – mostly to demonstrate, educate, or instruct. 
Webinar platforms offer different features depending on the needs and the budget of a particular business. There are several software applications catering to businesses in need of a webinar platform provider. 
If done right, webinars can make a huge positive impact on business and actually generate leads to potential customers. While it is important to deliver meaningful content, it's equally crucial to make sure that the audience is able to learn from the webinar. 
There are a few reminders to make sure one would be able to conduct a successful webinar.
Common Webinar Mistakes and Tips on How to Prevent Them
1. Poor event promotion
This may include the lack of promotional emails and announcements to remind the participants, some details are unhelpful or missing a few important ones, or promotional materials are not enticing enough to drive sufficient attendees to sign up.
2. Inexperienced webinar speaker
While content plays a vital role in the success of your webinar, getting the right speaker is equally as important. Attendees may leave the webinar not feeling convinced because the speaker doesn't appear to be an expert on the topic being discussed or the speaker isn't as comfortable administering webinars for a number of participants. The number of speakers may depend on the scope of the topic and more than one should be fine as long as they will have different sub-topics to cover. 
3. Disregarding participants' time
Starting late or extending so much more than the scheduled time shows disrespect of your attendees' time. They may have other scheduled activities or meetings for the day so it is important to stick with the schedule. If you market a webinar at an hour, keep it at one hour. This error may leave a lasting impression which may result in having fewer attendees the next time you promote a webinar. 
4. Absence of a calendar invite
Attendees usually have a lot on their plate already, so your inability to provide a calendar reminder for them will lessen the chances of these potential audiences from actually remembering your event. It is also an additional task to keep track of real-time attendance and registration so it would be helpful to seek the assistance of a provider that offers daily, weekly, or even post-event reports of the attendance.  
5. Lack of visual tools
Sometimes it is difficult to keep your audience's attention intact for an hour or so if it's all talk and no visuals. Keeping your webinar visually appealing can aid your speaker in presenting information so your audience can digest all the information more effectively. 
6. Too much selling
Attendees are usually registering to learn more about your services or your products. If you come out strong selling the services more than sharing useful information, the audience would feel uncomfortable and sometimes pressured. This can ultimately decrease your chances of converting prospects to consumers. Lead with a significant webinar and the sales will come naturally. You can also include a customizable test at the end of the webinar where attendees can get certificates emailed to them upon test completion. 
7. An inadequate means of feedback gathering
Ending the webinar without a clear and direct call-to-action will lower the chances of accumulating prospects or clients out of the webinar. If no details are provided regarding feedback collection, attendees won't have a platform where they can share their thoughts and suggestions. Civicom's ConfeTel offers a Q&A and polling feature handled by their experienced operators to immediately gain feedback from your attendees. 
If you're looking for a webinar platform that can provide easy online registration, is handled by professional operators, produce real-time reports, secured entry codes, and many more, ConferTel is a great webinar platform to consider. 
Remember that while conducting webinar is a great tool for businesses worldwide, it does not solely depend on the content, but also on how the information is being presented to your audience. Take it one step at a time. By keeping in mind these things, you are steering away from the common mistakes committed during webinars and onto a more enriching experience with the audience.