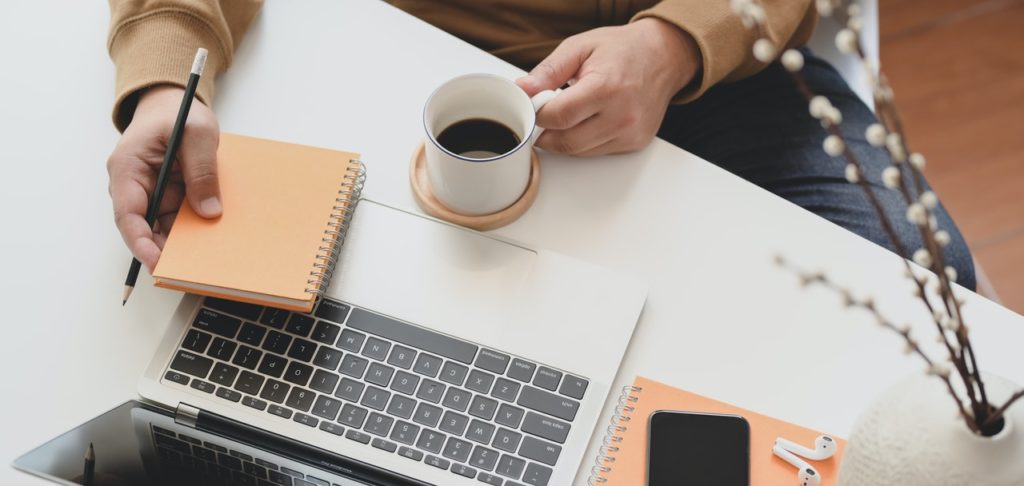 Webinars have clearly evolved in this modern-day and age. What is supposed to be a simple online seminar is now a powerful instrument when it comes to business. We've discussed how you can use webinars to improve every stage of your sales funnel. Now it's time to review the various webinar types you can utilize for each stage of your customer's journey. 
There are a number of webinars you can use for each stage. With these webinars as part of your strategy and a managed webinar service to help you, you'll be able to drive more leads and ultimately help produce more sales for your business.
Awareness Stage
Educational webinars
For the awareness stage, you can start with the simplest webinar type such as educational webinars. It is a simple yet proven way to increase awareness among your audience and improve your brand recognition. 
You can utilize various educational webinars to disseminate new insight and content, promote your business, and establish your business' authority. Educational webinars can include topics such as:
New trends

Advantages and disadvantages

Top tools and solutions this year

Creative or modern approaches or practices
The sooner you realize educational webinars can help you create awareness, the sooner you'll be able to make your way towards generating leads. 
Interview webinars
Just like educational webinars, interview webinars can contribute to the awareness stage of the customer journey. Apart from creating awareness as a whole, this type of webinar will help you establish your credibility as a thought leader in the industry. You can be the one being interviewed in the webinar or you can invite other industry professionals to join you. You can share valuable information, discuss trends and industry news, talk about current events, and more. This way, you'll be able to tell the audience what you do or what your business is all about, and your impact on these current issues or events. 
Consideration Stage
Q&A Webinars and Webinar summits
Q&A webinars and webinar summits will also be beneficial in nurturing and converting leads. It's a great way to engage with your audience, get to know their pain points and needs, and turn them into customers by showcasing how your service or product is a valuable solution for their challenges. This unique virtual event will guarantee results if done right. Invite various industry experts, plan multiple sessions and individual webinars, and find ways to promote your products. 
Case study webinars
To nurture leads, you need to utilize webinar types that will inform the audience of the usefulness of your products or services. Case study webinars are one of the best kinds of webinars that will help you on this customer journey. It's both informative and encouraging which will help you nurture leads and single out prospects. 
Decision Stage
Product demonstration webinars
Product demonstration webinars, on the other hand, is two-pronged. You can conduct this type of webinar to convert leads as well, or to onboard and train your customers. Product demos mean you'll be able to show leads how they can use your products or services firsthand should they buy it. They can also mean you'll be able to train customers and show them how to use their newly-acquired product or service. These demonstrations will allow you to provide your audience with the right kind of information they need. 
Product comparison webinars
Product comparison webinars are also an effective webinar type at this stage. You'll have the chance to showcase more of your products and compare them to one another. Or you can have a similar product from another brand or a generic brand and do a side-by-side comparison of the two. This will help your audience make a decision and push them towards being your customer. 
Retention Stage
Product tutorials
To aid retention and maintain interest in your products, you should conduct product tutorial webinars for  your existing customer base. Tutorials are a great way to give the audience a closer look at your products or services. Give your customers tips and tricks, or secrets and essentials when it comes to using the products they have availed from you. 
New products/services webinars
To maintain customer loyalty, you can conduct a webinar to announce or highlight upcoming products and services. This way you'll be able to entice current customers and build anticipation as they continue to support you and your business. Give them a glimpse as to what they can expect from you in the future, give them a reason to be excited about, tell them why they should continue to support your business. All of these can be achieved with this type of webinar. 
To summarize:
Best Types of Webinar Content for Each Stage of the Customer Journey
AWARENESS
Educational webinars

Interview webinars
CONSIDERATION
Q&A webinars

Webinar summits
DECISION
Product demo webinars

Product comparison webinars
RETENTION
Product tutorials

New products/services webinars