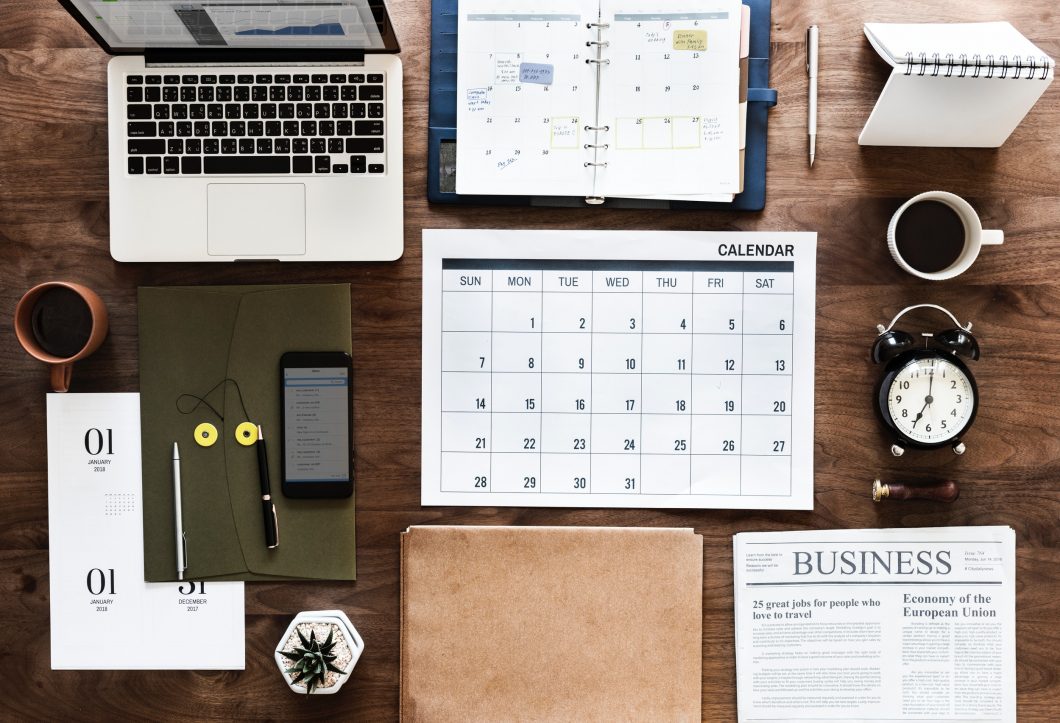 Did you know that roughly 61% of companies use webinars to promote their brands? While this competition poses an obvious challenge in making your brand stand out, it is certainly not a hindrance.
First off, there are several factors you must take into consideration like the topic, speakers, benefits, as well as the day and time you are holding your webinar. While it may be nice to decide the date and time based on your convenience, it should be totally dependent upon the availability and preference of your target audience. The webinar is for them after all.
Radio and television are not the only ones that have a prime time – webinars do too! And it's as crucial as the former, playing the role of the most advantageous days and time of the week where webinar attendance is at its peak.
Best time for webinars
Studies show that webinars are most successful when held during the middle of week – particularly, Wednesdays and Thursdays. It is mainly because the start of the week is when people are the busiest, while they are mostly resting or doing personal activities on the weekends. According to a study, Thursdays, Wednesdays, and Tuesdays are some of the best days to host a webinar. This is because 28%, 27%, and 24% of registrants attended the webinars on these days. Mondays and Fridays are a bit unpopular, only garnering 10% and 8% registrants. Weekends, on the other hand, only received 3%.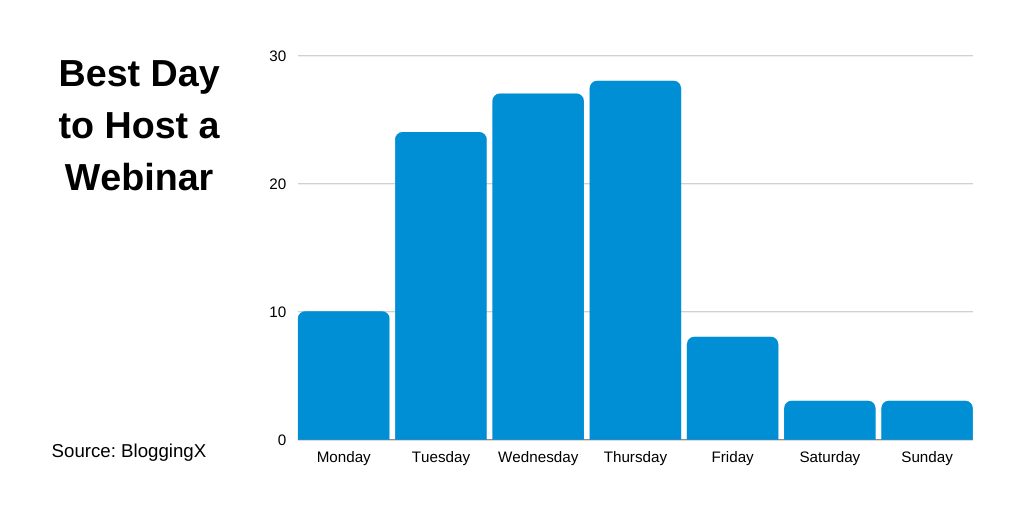 Meanwhile, identifying the best time for your webinar is a bit trickier. It totally depends – are you only conducting webinars in the United States or internationally? Are your webinars limited to specific territories? The most popular webinars tend to be at 11:00 AM PT or 2:00 PM ET. A pro-tip is to choose the best time that is amenable across all time zones, or if your budget permits, just conduct a series of webinars for multiple audiences in multiple time zones or territories.
Additionally, I would recommend conducting webinars in the mid-week for a high attendance rate. Although keep in mind that due to the statistics mentioned above, most of the other companies conduct their online events at about the same day and time as well. It's imperative that you also carefully plan other strategies to ensure your webinar stands out above the rest. My recommendation is to poll your audience and ask them what day of the week is preferred.