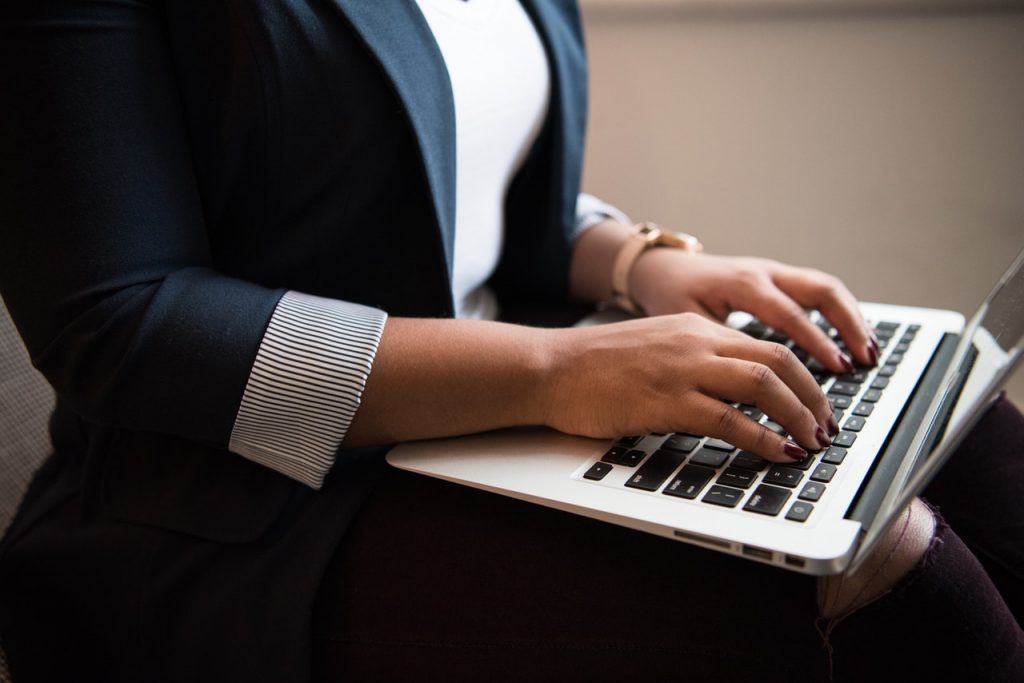 Meeting minutes are a must, even when conducting conference calls. Moreover, it's important that these documents are well-written and accurate. This can be achieved through several good templates you can use for meeting minutes. These templates can make it easier for you to create the minutes as you now have a format, a guide, that will make the document look more organized and understandable.
However, it is inevitable that some of you might not have enough time to create the meeting minutes after your large conference calls. It's a good thing technology continues to help businesses function, even when it comes to capturing the meeting minutes and getting all the crucial details.
Here are top five online meeting minutes services you can utilize:
Meeting Minutes Service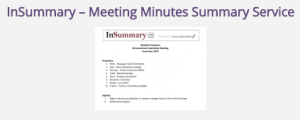 First and foremost, you can simply opt for the meeting minutes service being offered by your conferencing provider.
With this, you won't have to use other third-party software and take care of a new set of responsibilities. You only need to record your conference call and the dedicated audio transcription service of your conference call provider can do the rest. They'll be able to transcribe your meeting and create easy-to-read, bulleted meeting summaries that will be beneficial for your business.
You can also trust that this kind of meeting minutes service will get all the details accurate as human transcribers will be in charge of your meeting minutes. Large Conference Call's audio transcription service, for example, makes use of seasoned transcribers and editors to create meeting summaries and transcriptions.
Minutes.io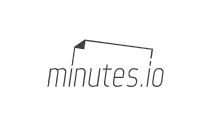 Minutes.io is an efficient online meeting minutes service. They allow you to take meeting minutes during the meeting itself, which means you can save time. After creating the minutes, you can choose to send it to your employees or colleagues.
You also have the option to work offline and access your files on different devices.  You can try a free version of it online or you can sign up for the monthly ($9/month) or yearly ($69/year) plans.
Meetin.gs
Meetin.gs is a convenient all-in-one platform that offers more than just a meeting minutes service. It lets you schedule and manage meetings with your team, integrate calendar, contacts, and communications tools, export and save meeting materials.
You can try Meetin.gs for free or you can subscribe to their monthly ($12/month) or yearly ($129/year) plans.
Fireflies.ai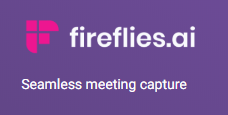 Fireflies is a transcription service focused on meetings. It lets you record meetings, transcribe audio files, and collaborate with your teammates to configure the audio recording further.
You will need to invite their AI recorder to your web conferencing or large conference call so it can listen and transcribe the meeting. They offer free and paid plans starting at $8 per month per user.
Notiv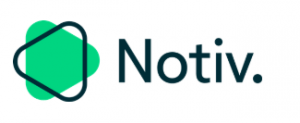 Notiv is another online software that allows you to record, transcribe, and summarize meetings. It joins your conference calls and transcribes the meeting after.
Notiv also has other functions and features such as syncing your calendars, highlighting decisions, action items, and insights. They offer free and paid plans starting at $29 a month.
Whether you're meeting in person or via conference calls, capturing the meeting minutes is an important aspect of the occasion that you cannot set aside. Keep these online meeting minutes services in mind the next time you head over to a meeting.