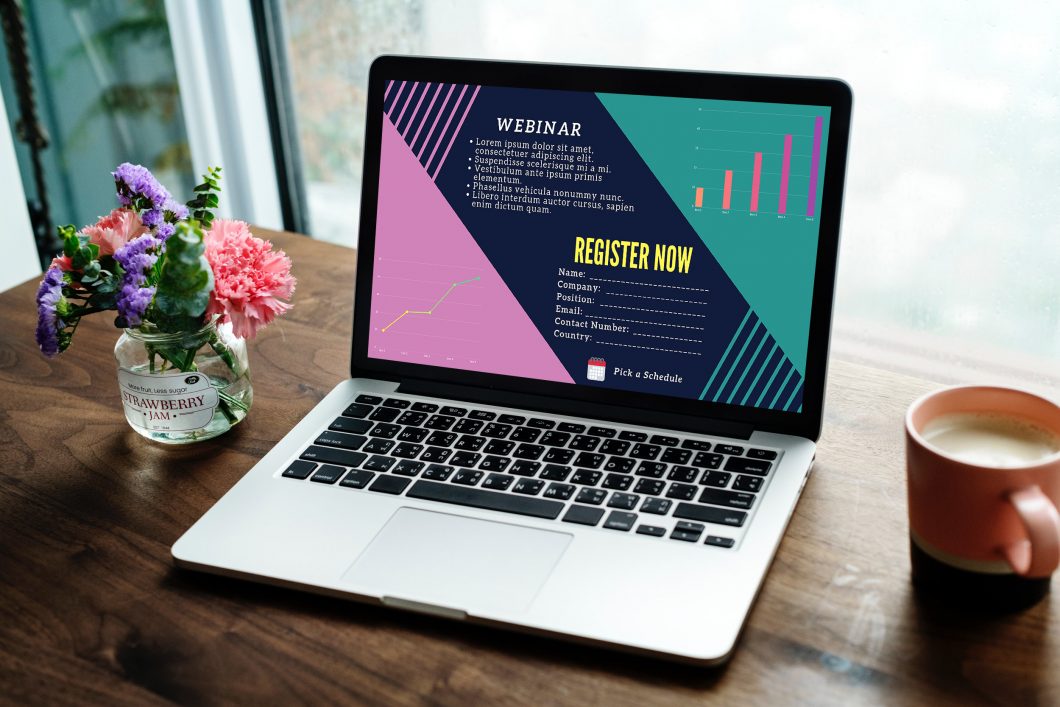 Ever exerted so much effort in marketing a webinar and still not reach the target number of registrants? If you answered yes, you may have overdone your registration page, marketed in a way that might have put off potential registrants, or overlooked some of the webinar registration page best practices. Truth is, even if you have great content in store, it's going to be a waste of effort if you don't get a good number of potential sales leads to click the Register button.
Don't let that happen by knowing how to create a webinar registration page that actually works. Here are a few steps to get into:
Write a short, specific list of core benefits in bullet points
A mistake that some webinar hosts are guilty of is listing down never-ending "core benefits" on their registration page. And that's just wrong! While a broad list of benefits can touch a wider scope of audience, the majority of the items on that list may be less appealing and irrelevant. This could drive a high bounce rate among the general audience.
This will invite people to actually read it and attract a more targeted audience. And of course, it can also help them make informed decisions about registering for your webinar.
Aim for visibility
The registration form and CTA button are the most important components of a registration page. Unlike email invitations where CTAs are typically located at the bottom, it is better for a registration page to display the registration form with the CTA button where it would be most visible – the top of a webpage and beside the short introduction of the webinar are the two most common.
Highlight your Q&A session
The audience finds a lot of value in webinars with Q&A sessions. In fact, the Q&A webinar is one of the webinar formats that attract a lot of audiences. So if your webinar has a question and answer segment, go ahead and include that on your registration page. Make sure your audience knows about it so that they'll be encouraged more to sign up and attend.
Emphasize webinar date and time
Your webinar date and time is an important deciding factor for the audience. An effective webinar date and time schedule can further entice people to join your webinar, especially as it's been proven several times before and is backed up by statistics. Because of this, you need to make sure that you emphasize these details so it's one of the first things that come to their mind.
Keep time zones in mind
Speaking of emphasizing dates and time, there are a couple of things to consider when scheduling international webinars, like time zone differences. Easily avoid confusion by clearly indicating the different time zone equivalent of the schedule of your webinar. You could also add a time difference calculator directly on your registration page or simply link out to a reliable online time zone converter. 
Make sure to highlight your guest speaker
You can also add value to your webinar by hiring an expert to speak on your web event. An influential speaker or someone from a well-known organization can give your webinar a definite edge against your competitors. This also generally elevates your online event to a higher level. For this, make to incorporate the speaker's credentials into your webinar registration page. Include a brief introduction of the speaker at the bottom of your registration page. This way, you would build trust with potential registrants that your hour-long event will be worth their time.
Configure the automated email confirmation
Finally, your registration system should send out an automated email confirmation immediately after a registrant completes the registration process, along with email notifications or reminders leading up to the day of the webinar.
Suffice it to say, the success of a webinar can initially be measured by how many people registered for the live event. Remember, you are setting the audience's expectations on the registration page. Don't give them any wrong ideas. Avoid building a bait-like registration page to steer clear of any negative feedback after the fact. A registration page can make or break a webinar, so it requires a well-thought-out execution. Knowing how to create a webinar registration page that is effective will benefit you in more ways than you can imagine.
(This article has been updated since its original publication. 5/11/2021)