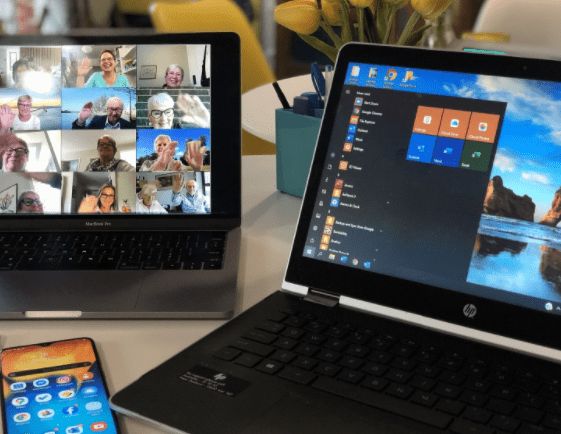 Why Use Webinars | 3 Main Reasons to Make the Switch
Pre-COVID-19, webinars were already a reliable marketing scheme for businesses. According to various surveys, a single webinar could get you between 500 to over 1000 leads with 20% to 40% of attendees turning into qualified leads. The versatility of webinars continues to grow with yearly advancements in video/audio conferencing technology.
Stable webinar platforms with reliable features have overtaken the drab seminar planning that involves securing a venue, caterers, and equipment. Now that COVID-19 intends to stay, webinars are vital to keeping businesses running.
If that doesn't convince you, here are 3 main reasons why you should be using webinars.
#1 Cost-Effective Ways to Build Relationships
Webinars can help you reduce the need for travel and oculars; you can also acquire leads more efficiently and quickly disseminate post-event information later on. The more people you reach, the more opportunities you produce.
Not Just Relationships, Quality Relationships
Prospects register to attend your webinar. Their registration indicates that they're already interested in your content offer. Build your marketing around unique and informative content that proffers valuable takeaways. This can allow you to later push your service or product when you are following up with people who have attended. Since there is already an indication of interest, you have more chances of finding someone you can sell to. If you need more information, check out this guide on how to sell anything with webinars.
Beneficial for Long Distance Supporters
A person living in a different continent and a person living nearby can both be qualified prospects as long as they're interested. The question to consider is, "Does that distance affect sales closure?"
For many, that is likely. Hosting webinars online gives your long-distance supporters a chance to participate. You guarantee more attendees and opportunities for selling by removing difficult accessibility and the cost of travel.
A Consistent Form of Customer Service
There are different types of webinars that can be optimized for all stages of the customer's journey. Relationships don't end when a deal is closed. Bad after-sales services can ruin your company's reputation regardless of product quality.
Get to know your customer personally through the engaging nature of webinars. By consistently listening to and addressing your prospects' and customers' concerns, you provide a catered experience that avoids disappointment. Rectify issues before they explode by building trust and reliability. 
To Educate and Be Educated
Value your employees. They give just as much return on investment as customers. Companies don't build themselves. A good employee is well-trained; a good company is made of well-trained employees. Properly onboarding and briefing your employees play a huge role, even in the time of COVID-19. Webinars allow you to do this easily without breaking quarantine restrictions.
If you're a teacher, you're probably aware that you can't really place the school year on hold. You still need to work and your students still need to learn. Webinars provide you a virtual classroom setting to teach your students safely. Some even have webinar testing capabilities to lighten the workload you bear.
#2 Quickly Build a Content Library
Building a content library is the quickest way to establish a presence. Presence informs customers; reliability closes sales. Customers should think of you first when they have a problem. Provide transparent content that demonstrates your expertise to build much-needed rapport and familiarity against the competition.
Easily Gauge Interest
Because webinars are convenient, they are the perfect medium to test new content before committing. Divulge cheap or free early sneak peeks to allow the audience to respond before making irreversible investments. The ideas with the highest engagement rates typically end up the most profitable.
If you're already committed to a new product, hosting scheduled webinars can quickly update your audience. Give your attendees valuable insight so they know what to expect next. Expectation backed by proper information leads to less dissatisfaction. 
#3 Flexible to Market Trends
Budgets fluctuate. If your company is doing well, your department could have extra funding. If your company is doing poorly, a budget cut may be in your future. The unfortunate reality is, training and seminars are often the first things compromised when your company is underperforming.
Webinars allow you to conduct or get training for cheaper. A cheaper cost is less affected by budget cuts. A more stable budget brings a more stable income.
Less Risk
The cheaper it is to produce, the more forgiving the consequences if it fails. Hosting physical seminars is a large investment in money, resources, and manpower. Webinars are less demanding. Investments don't always turn out as planned, so why not put in fewer resources if it provides equal or even greater opportunity for more returns?
Webinars are an important tool in today's COVID-19 landscape. Don't let your company fall behind. Use this marketing scheme to effectively generate leads.